No doubt, the picture with more success on the history of my instagram has been the super creamy chocolate tart. I know, the sucrée pastry was crunchy and delicious, the  filling was creamy and very chocolaty, plus is the beginning of many other recipes.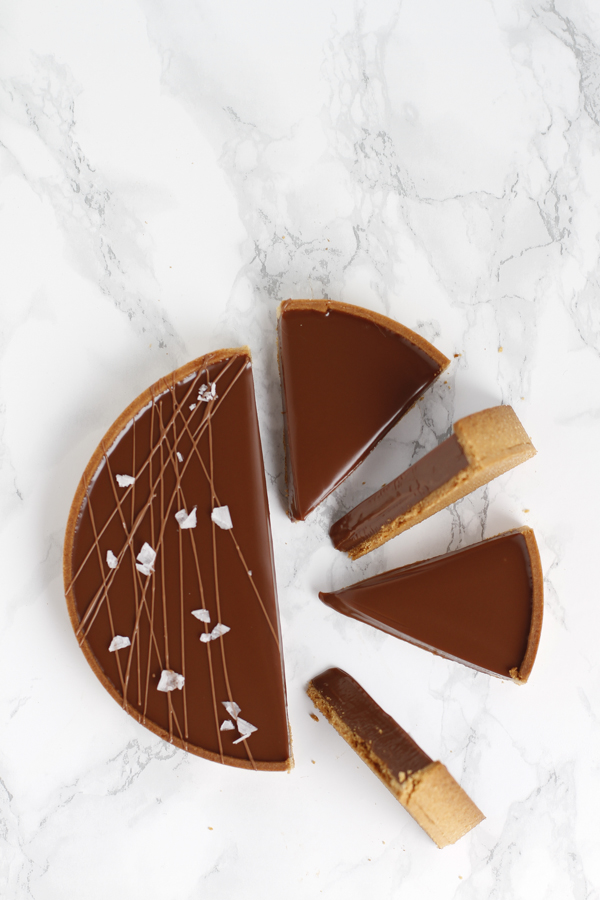 A  while ago, Valrhona Usa's instagram (@valrhonausa) shared the photograph and many you asked me for the recipe. So from now on you can buy it for only 10€, you will find the recipe, annoying the tips for crispy sought, creamy filling, how to preserve it  and the most important; the step by step video with the dough, the filling and the assemblage.
If you think about it you can make many other recipes. For example:
Thank you very much for your likes and comments on the social networking, i love to know that there are many people in front of the screen, reading and watching my pictures and posts, this is what brings to life my project  and help me to grow up every day.
If you like to have this recipe with video included scroll down and press "buy now".
Once the payment through Paypal is done you will be redirect to the document pressing "return to buyer", it will take you to Dropbox where you can read and download the PDF. If you find any troubles or doubts on buying it, do not worry, contact me and i will answer you as soon as possible (we cannot keep track on all the private and public messages, they usually appear as spam, therefore, it is quicker and efficient if you send me an email or fill up the application form, thank you.
LENGUAGE:  PDF IN ENGLISH WITH THE RECIPE AND TIPS, THE VÍDEO HAVE A TEXTS IN SPANISH.
Buy it for 10€